- The All-Breed AKC Conformation Shows -
Each year, the Greater Racine Kennel Club hosts two of the largest and nicest all-breed AKC Conformation Shows in the area. The show is held in early to mid August and draw dogs from across the country and Canada.
For 2019, the GRKC Conformation Show dates are Sunday, August 11th, and Monday, August 12th
Conformation Shows are held at the Caledonia-Mt Pleasant Memorial Park on Hwy K and Hwy H (south) intersection in Franksville.
The Cudahy Kennel Club (CKC) Show is Friday, August 9th and Saturday, August 10th
Premium information will be available at www.royjonesdogshows.com
The Show Chairperson is Kevin Carlson.

For more information about this year's show, please email confshow.grkc@gmail.com or call 414-870-0633.
- The AKC Agility Trials -
The 2019 Agility trials are on Saturday, 9/7/19 and Sunday, 9/8/19.
Click HERE for the 2019 Agility Trial Premium & Entry Form.
Below are some pictures from previous trials.
For more information on GRKC Agility Trials, please email agilitytrial.grkc@gmail.com.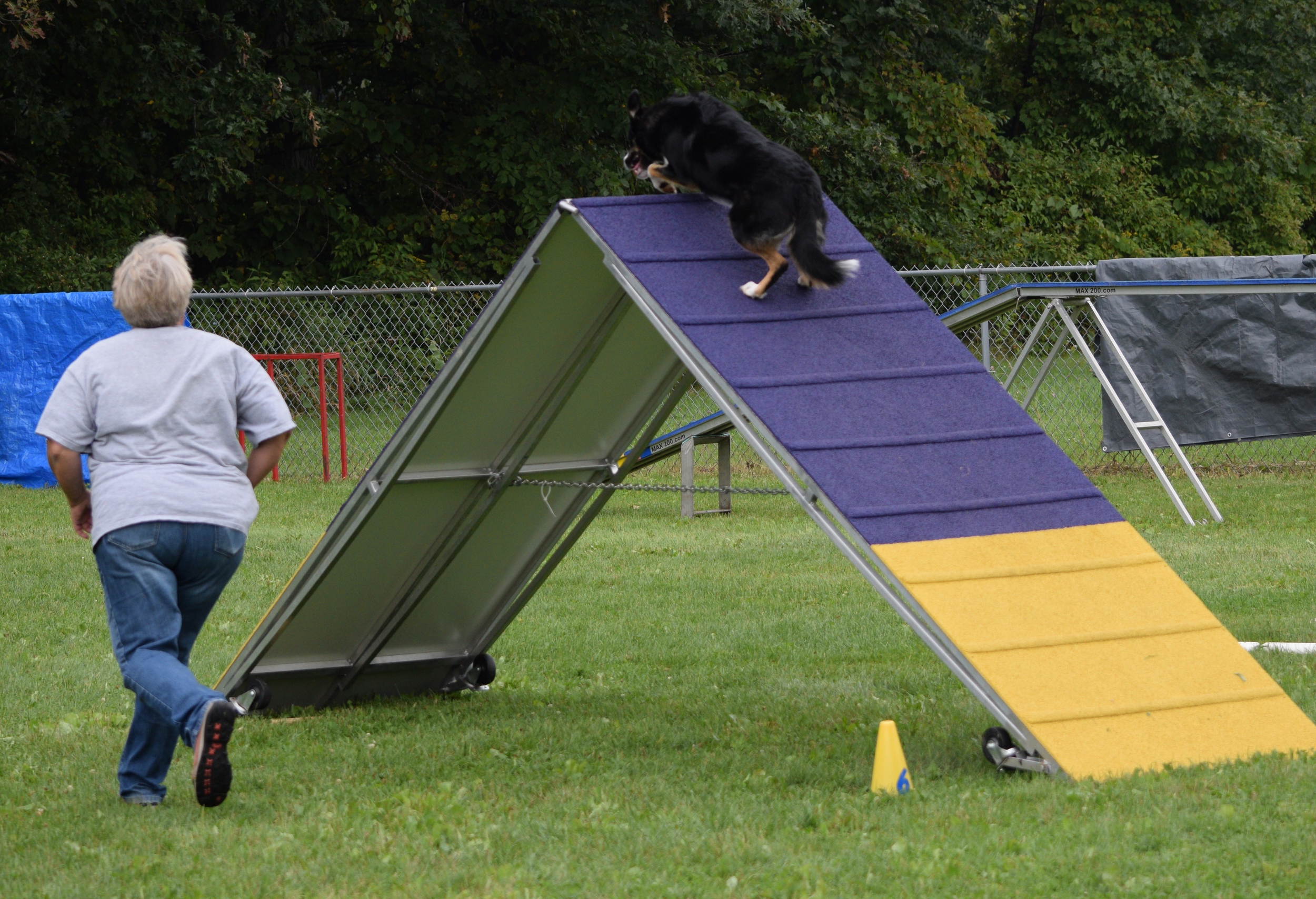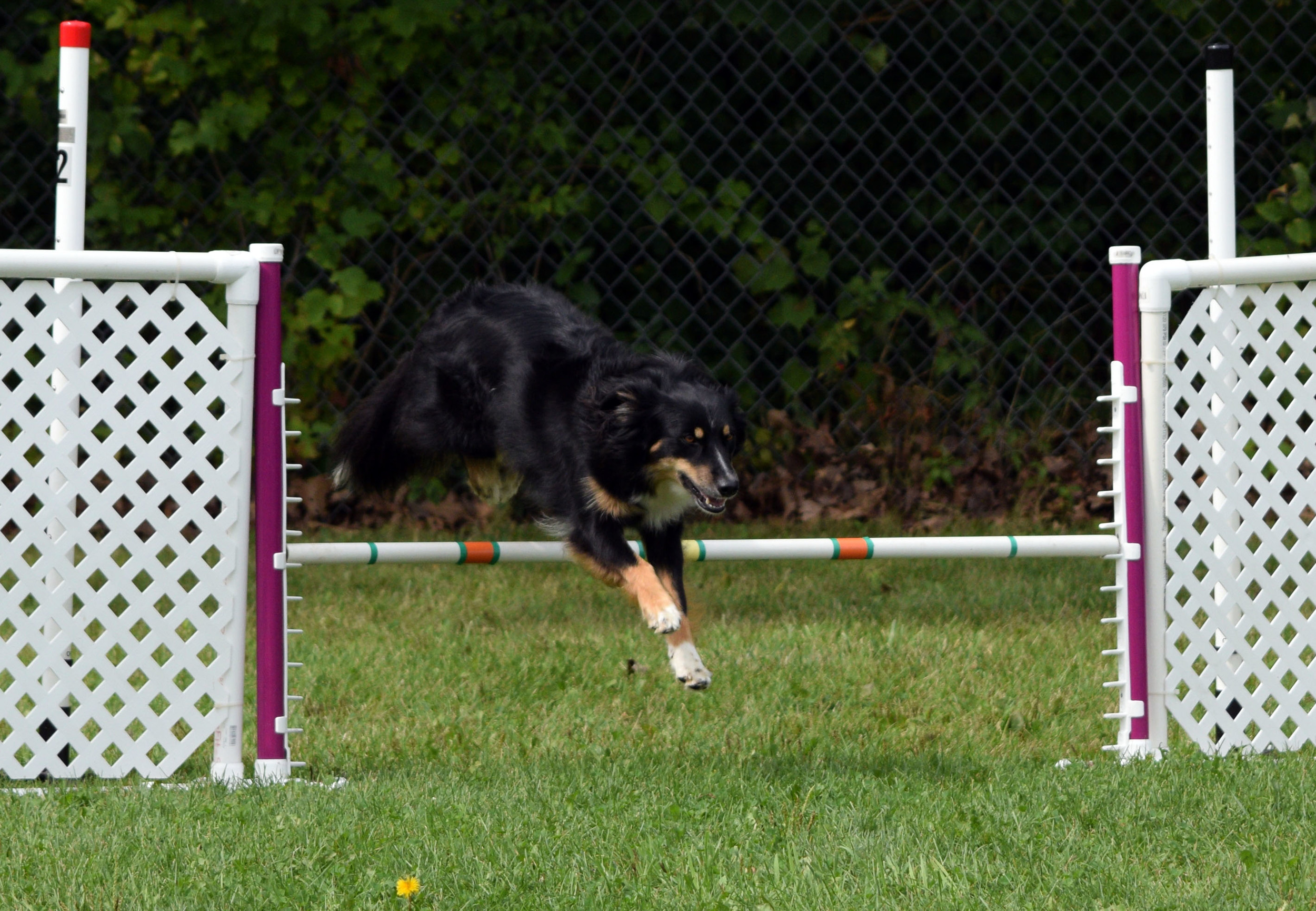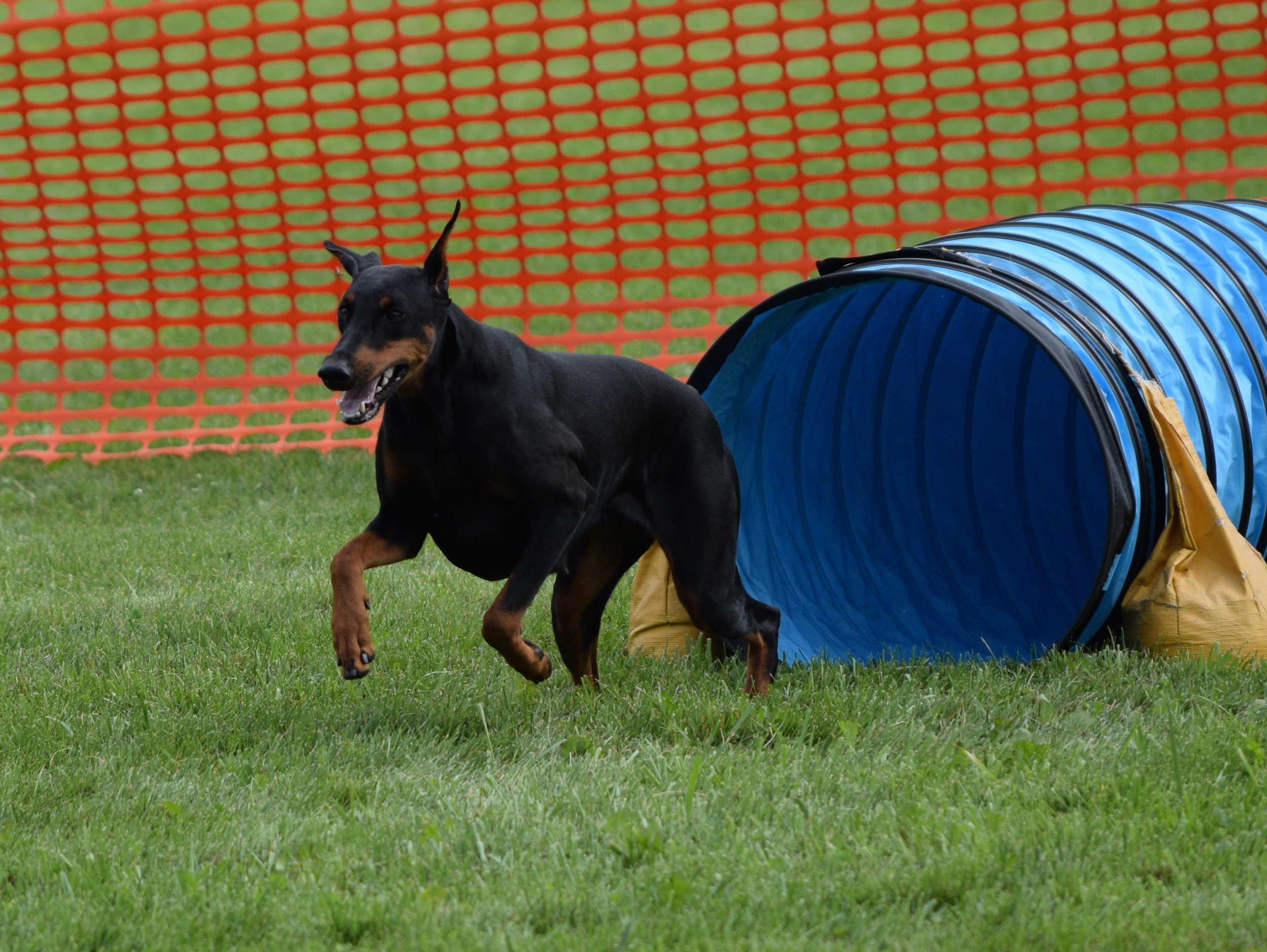 - The AKC Obedience and Rally Trials -
The GRKC 2019 Obedience and Rally Trials will be held on Saturday, March 23rd and Sunday, March 24th, 2019.
The 2019 premium is available HERE
The judges are Susan Pauline Emerson and Lynn Tamms.
The following classes being offered for Obedience: Nov A, Nov B, Open A, Open B, Beginner Nov A, Beginner Nov B, Utility A, and Utility B, Graduate Novice and Graduate Open. All Rally classes are also being offered.
This year's trial is an All Breed Obedience and Rally Trial again. AKC Canine Partners are welcome to all trials.
The prize for High in Trial is $50 and the prize for High Combined is $50.
The prize for Rally High Combined is a $20 gas card and the prize for Rally High Combined Triple Qualifying is a $20 gas card.
- Below are a few snapshots taken at the GRKC 2015 Obedience Trials -